Here are three good reasons why we are the right choice for your business:
1. Perfect accommodation for working people
If you are currently looking for temporary accommodation for your employees, do you usually book hotels? Or flats?
Both choices are wrong. Book one of our serviced apartments.
We combine the best of everything – service and quality of hotels and freedom and comfort of flats. It does not matter if it is for your young on-site professionals in need of a temporary apartment or your project staff that are looking for a second home to rent in an unfamiliar city.
We always offer the right accommodation for your team.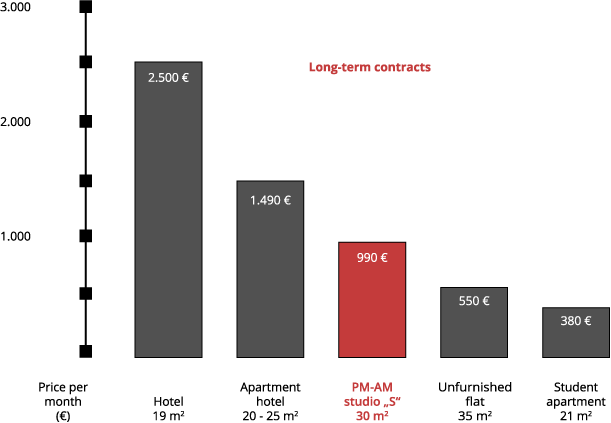 2. Cheaper than a hotel
Every week, we provide fresh bed linen and towels and clean the apartments.
Your colleagues will enjoy a full package including service without any hidden costs. With personalised attention, we ensure the well-being of your employees.
And the best thing about our PM-AM Apartments are the prices – they are always lower than those of a hotel, regardless of whether our guests stay three nights, one week or six months.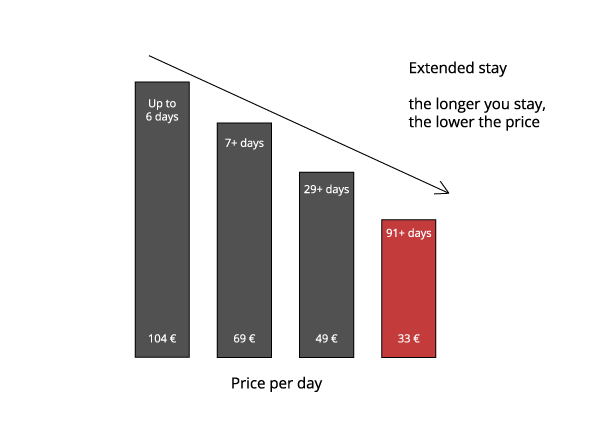 3. Better than a flat
There is enough space to stretch your legs, a fully equipped kitchen and a large bathroom.
Our PM-AM Apartments offer you or your colleagues everything that a flat does.
However, the stay here is less burdensome – you do not need to worry about annoying tenancy agreements, personal handovers of keys or unavailability. Just check in and we will do the rest for you. This way, your colleagues and employees can focus again on what they actually want to do.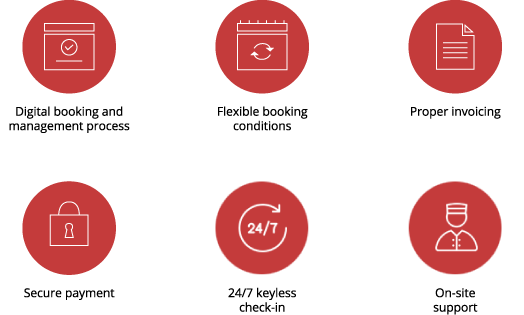 Are you interested in a business price contract now?
Send us an email: